Talk to our Student Ambassadors
If you are looking for an ambassador in a specific field or region, please use the filter options above.
Canada
Hi! This is Harry Chohan from Montreal, Canada. I have a MS in Project Management from ...
Read more
India
I have been a Professional in the Paint and Coatings Industry for past 31 years in Rese...
Read more
Saudi Arabia
RKC Association with University of Salford is an incredible partnership which is delive...
Read more
China
My name is Lawreen and I'm a business instructor in Shanghai, China. I love traveling...
Read more
Singapore
As Group Regional Head of an international luxury brands' products distribution cor...
Read more
Jordan
Hi! I'm Ahmad, a graduate of Robert Kennedy College. Deputy Area Manager and Contrac...
Read more
United Arab Emirates
My name is Elizabeth Howden - known as Lizzie. I am a British school teacher living and...
Read more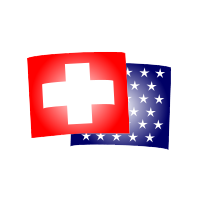 Switzerland
I'm a staff member of RKC and I'm here to help you with your queries.
Read more
United Arab Emirates
A leading expert and professional in the field of Contracts Law and Management responsi...
Read more